Event Start Date:
02/01/2018
Event End Date:
02/01/2018
Event Venue: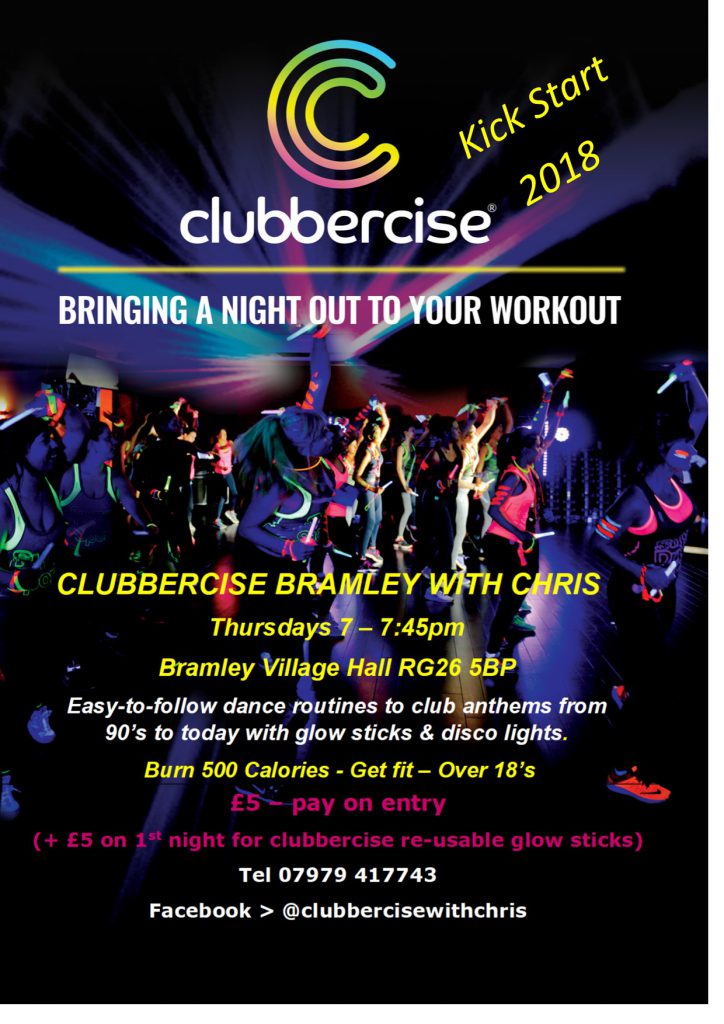 Clubbercise! The 'must have' New Year resolution for 2018! Fun dance,
fun fit!
Heard about it but not seen it? Then why not watch the video and see
what great fun it is.
Go to Facebook @clubbercisewithchris where the video and other
information can be found.
So what's stopping you? Why not get fit with the easy to follow dance
routines to club anthems from 90's to today with glow sticks & disco
lights! Make new friends and keep fit at the same time. It's more like a
night out that a work out! Thursday's 7 – 7:45pm at Bramley Village Hall
RG26 5BP.
And there's no need to book, just come along and pay on the night, or if
you wish you can secure a place (again paying on the door) by going to
www.bookwhen.com/clubbercisebramley
Clubbercise Bramley – Just £5 entry + £5 on your first night for a pair
of Clubbercise reusable glowsticks.
If you have any questions then go ahead and message / text or give me a
call.
Chris 07979417743.