EXCITING DEVELOPMENT FOR YOUR VILLAGE HALL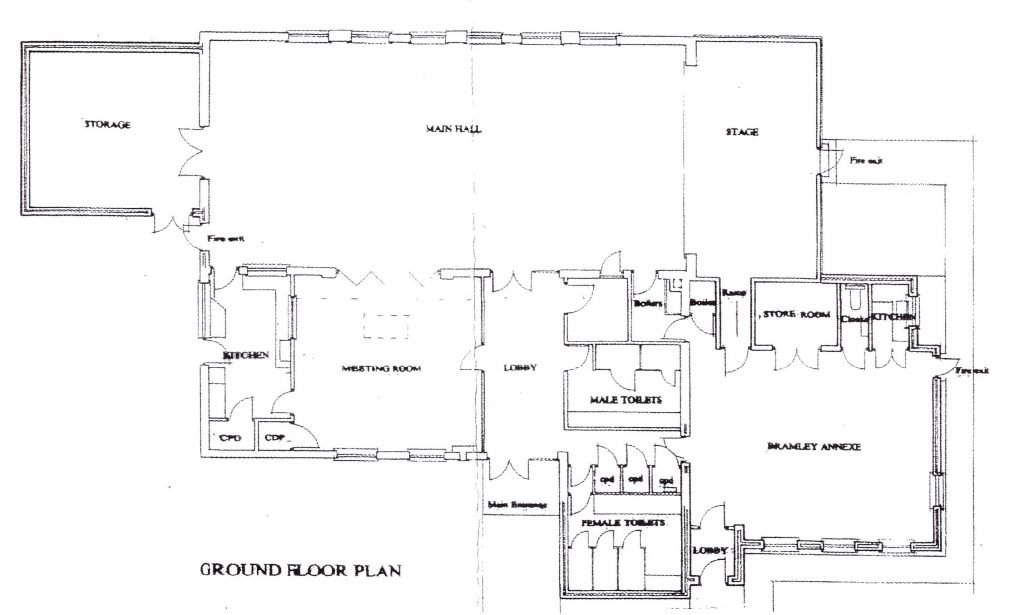 Current floorpan above, proposed extension / refurbishment below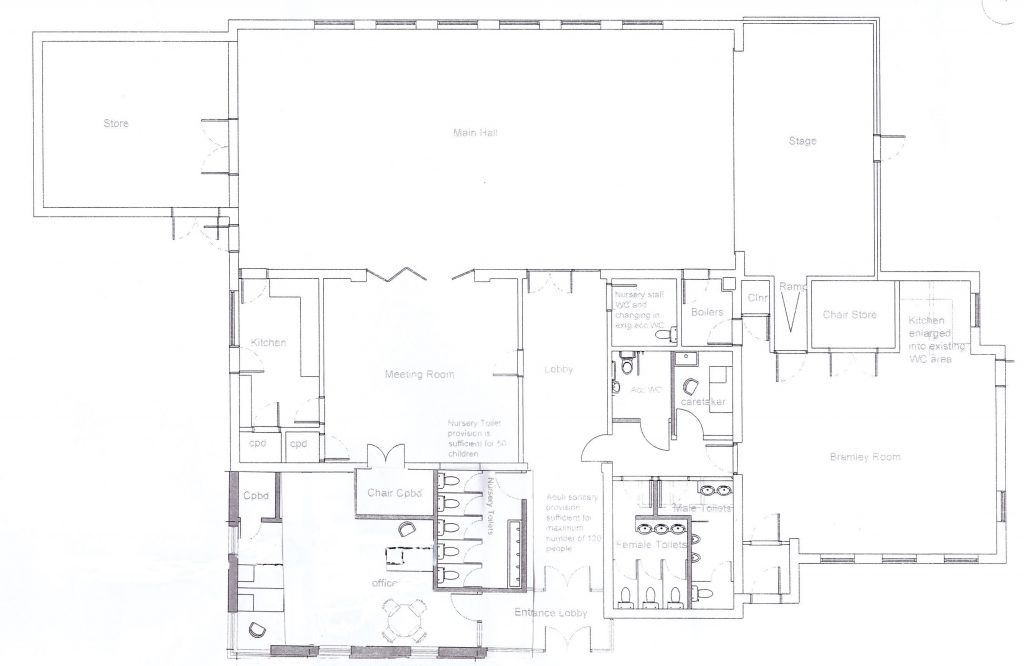 In 2014 the Trustees commissioned a Feasibility Study to examine how the Village Hall might be improved, refurbished and made more accessible to all who use it. The study reported last year and the current Trustees agreed to take the project forward. Here are the proposals:
The current Male and Female toilets will be revamped. A new Accessible Toilet and a Caretaker's Room with Belfast sink and storage will be created As the new toilets will become accessible at all times to customers using the Bramley Room, the current Bramley Room toilet and kitchen will be amalgamated to provide a bigger kitchen. The current Accessible Toilet will become a cloakroom and a nappy changing room for the Preschool staff and children.
A proposed extension to the front left of the building will have set of infant toilets useable by all hirers with young children, a cloakroom and an office-cum-small-meeting-space for use by regular hirers when they are in session and one-off bookings when requested. 'Before' and 'After' plans are shown above.
It is proposed that the development will be funded by grants from Basingstoke and Deane Borough Council and Hampshire County Council.
The Trustees invite you to send them any comments or questions you may have regarding the development. All positive comments received will help our bid for funding. We urge you to email your comments to bookings@bvht.org.uk or write to Village Hall Development, Bramley Village Hall, The Street, Bramley, Tadley, RG26 5BP 
Philip Lewis
Chairman